Advanced Dental Technology – Schoharie, NY
Using the Latest Dental Technology for the Best Results
As dental experts, we at Schoharie Dental understand that in order to provide the best possible care to our patients, we have an obligation to stay up to date with the latest dental technology in Schoharie. That's why our dental office is equipped with high-tech instruments like our cone beam CT scanner and iTero scanner that allow us to create 3D digital scans and blueprints of the mouth. Using these devices, we're able to offer modern dental treatments with the most precision and comfort possible.
Digital Dental X-Rays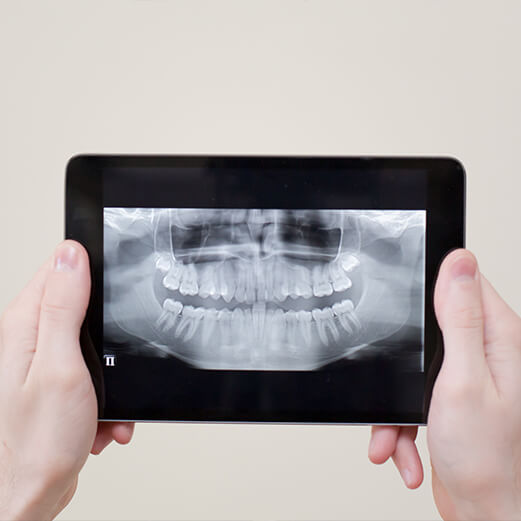 At each of your dental checkups, as well as before treatments, we'll likely capture digital X-rays of your mouth that will allow your dentists at Schoharie Dental to examine the area that isn't visible to the naked eye that lies below the gumline. It only takes a few seconds to capture the images, and they become immediately viewable to the dentist. The quality is also significantly better than their film X-ray predecessors, allowing for more precise diagnosis planning.
CBCT Scanner
Our cone beam CT scanner is a small but mighty machine that can capture a detailed, 3D image of your facial structure, showing our dentists your sinuses, the location of your nerves, the jawbone, and many more important details that allow them to plan oral surgeries and more complex procedures. It takes less than 30 seconds to complete—all you'll do is place your chin on a platform while in standing position and the scanner will move around your head.
iTero Scanner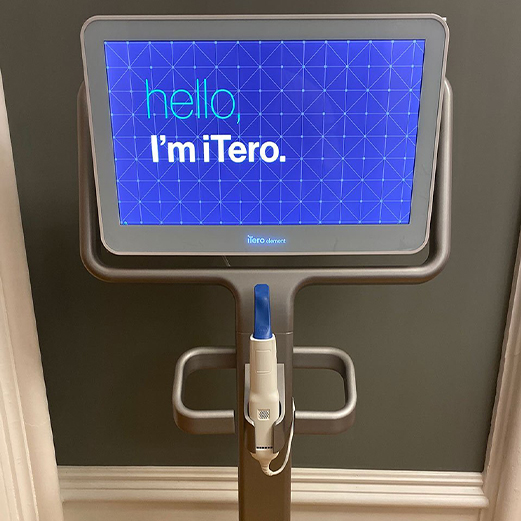 Our iTero scanner is a small, pen-shaped device that can help dentists with a variety of different procedures and visits, from preventive dental checkups to Invisalign/health scans. The camera at the end of the scanner is connected to a large chairside monitor that can show the video footage your dentist is using to examine your mouth. It's an excellent tool to help with patient education as well as ensure perfectly fitted Invisalign aligners.
Glidewell In-Office Mill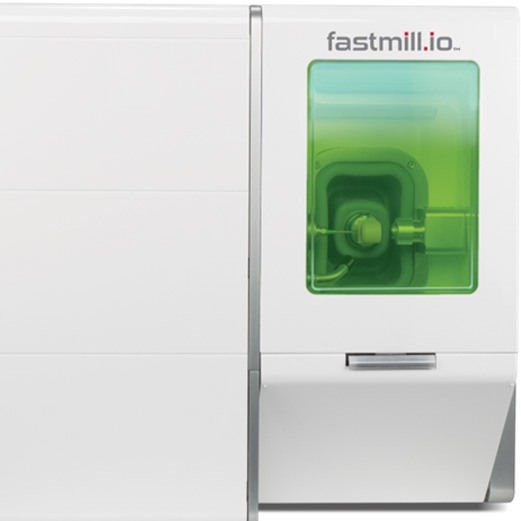 There's plenty to love about our Glidewell In-Office Mill. It allows us to take 100% digital impressions of a patient's mouth, avoiding messy dental putty, and then we can use these scans to fabricate custom, natural-looking ceramic restorations without having to rely on an outside lab. This saves a tremendous amount of time, often enabling a patient to get what they need in a single appointment, plus it gives us complete control over the quality of someone's care.
Overjet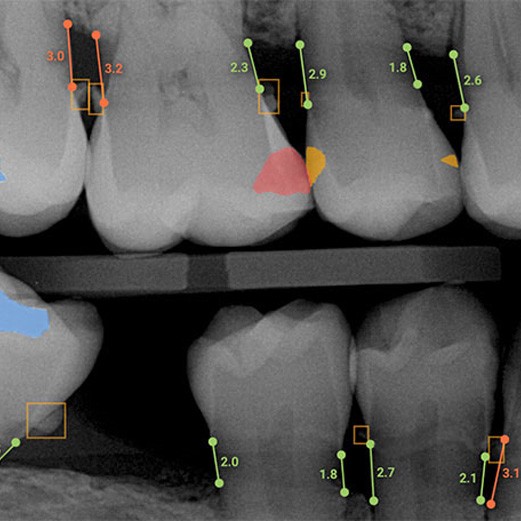 Overjet is an AI that was trained using countless dental X-rays to help it identify the earliest signs of many potential issues, including decay and bone loss. Our dentists use it to get a second opinion when analyzing X-rays. This essentially means that a patient's radiographs benefit from having two sets of expert eyes on them. Best of all, this technology helps our team find potential problems and treating them well before they cause any pain or damage.